What is Kulfi?
Kulfi is a staple street food ice cream made with cream and found across South Asia. Whether you spell it Kulfi or Kulfa, the taste is as authentic as if you are walking down the busy narrow gullies in the hidden food markets of South Asia. Hungry yet? 
ORDER NOW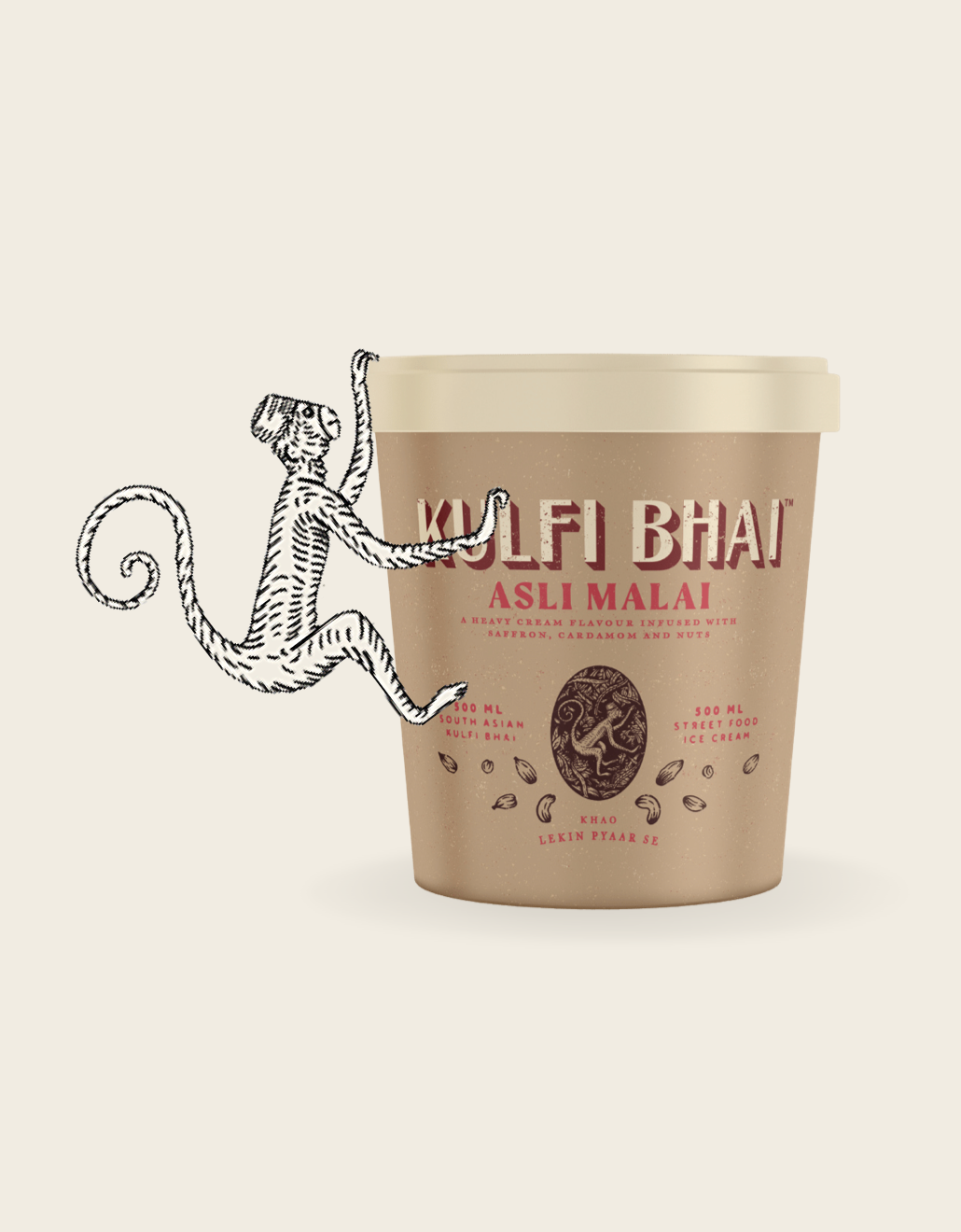 A MONKEY OF HEARTS
And did we mention that our Kulfi Bhai is a monkey of hearts, as we pledge to donate parts of our funds towards funding underprivileged children with education, with the hopes to contribute towards breaking the poverty cycle - so, we thank you truly.
OUR STANDARDS
We take pride in our high quality manufacturing outlet, we are SALSA accredited and put safety first at all times. Our process is authentic, using the traditional churning and cooking method -- made by a bunch of our passionate kulfi experts! 
Supply Chain Transparency
At Kulfi Bhai, we believe in keeping things simple to prevent confusion - that is why we keep our supply chain as simple and transparent as possible! We make our kulfi ourselves, with sustainable ingredients - keeping our cream local and South Asian mangoes, nuts and dried rose petals to keep Kulfi Bhai tasting authentic… 
Modern slavery
Kulfi Bhai is committed to preventing slavery and human trafficking violations in its own operations, its supply chain, and its products. We have zero tolerance towards slavery and require our supply chain to comply with our values.